Paint favorites: Designers & bloggers
 Dark accent wall : Sherwin Williams Suitable Brown
Barn Door: Sherwin Williams Auric
{ 0 comments }
Cabinets Martha Stewart paint: Fieldstone
{ 0 comments }
Deciding on paint colors for a wall and room can be so difficult and frustrating. If you look in our basement, you'll find several oops paints. Paints I thought I would like but didn't. In hopes to take away some fear and save money, I decided to gather up some of my favorite blogger/designer/magazine  paint picks as  inspiration  to keep for easy reference. I hope you find the examples helpful and inspiring. Please visit them for more of their great decorating and paint ideas.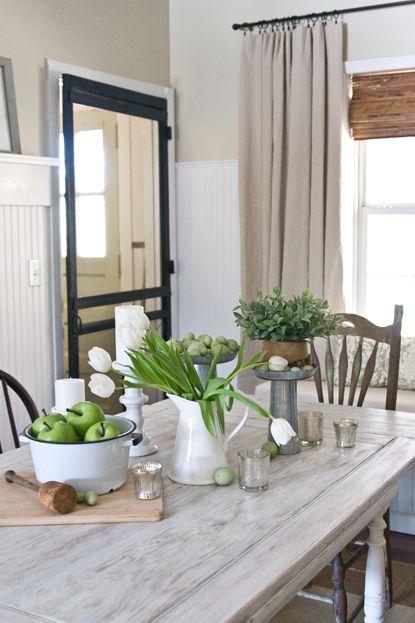 Dining Room Wall Color: Rice Grain, Sherwin Williams Layla says: It has yellow undertones that keep it from that fleshy look.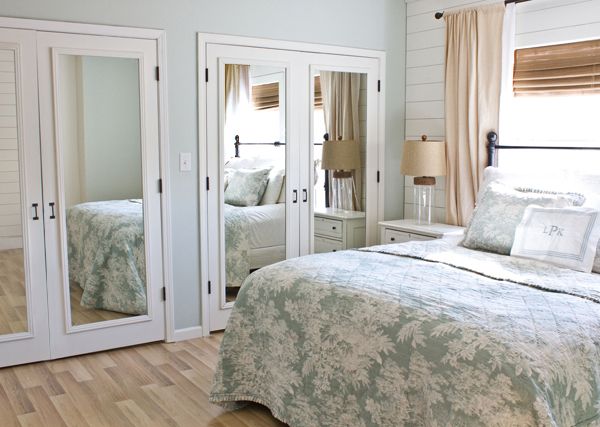 Lettered Cottage Master bedroom: Plank walls and trim: (Benjamin Moore- Moonlight),  Wall color: (Martha Stewart color at Sherwin Williams: Blue Hubbard)
The Nester: Blog
Dresser: Halcyon Green : Sherwin Williams 

Bed room Martha Stewart: Flagstone
Behr wall paint: village square
Click here for many more Nester photos and paint inspiration.
{ 0 comments }